Welcome to The Cedars Phoenician Club
Birmingham's premier event venue located in the Historical Glen Iris District. We welcome Weddings, Receptions, Corporate Functions, Private Parties, Bar Mitzvahs, proms, Family Reunions and other events, formal or casual. Our hall has neutral colors, ready for you to decorate with your very own style and colors. When it comes to attention to detail, our preferred caterers and other select vendors have exactly what you need for that special touch. Whether your event is for 50 or 375 guests, formal or fun, we will work with you to create the perfect atmosphere you have always dreamed of and your guests will have an experience of celebration and friendly service they will always remember.
Conveniently located in Birmingham, Alabama, off Greensprings Hwy and I-65 The Cedars Phoenician Club offers many amenities that are included in every package. Call 205.322.6182 contact us today and reserve a date and let us start planning your perfect day of celebration.
AVAILABLE FOR
Weddings
Receptions
Social Events
Dances
Banquets
Parties
Graduation
Birthdays
Family Reunions
Corporate Events
Conventions
Benefits | Fundraising
Auctions
Milestones
VENUE FEATURES
Main Banquet Seating Capacity 375
Small Banquet Room Capacity 65
Concert Setup Capacity 400
5200 Spacious Square Feet
Large 39′ x 34′ Hardwood Dance Floor
Large Elevated Stage overlooking dance floor
Space for a band or DJ booth
Free convenient onsite parking directly in front of the building
Over 150 parking spaces and plenty of handicap spaces convenient to front entrance
Convenient covered portico drop off
Large built-in Bar Area complete with coolers and large ice machine, included in rental
Large Kitchen
Dressing area available with Ceremony + Reception Package
Projection screen available
Choice of round or rectangular banquet tables and chairs, included with rental
Non-smoking facility
Handicapped Parking
In-house Catering available
Call Today for Reservations or more Information
205.322.6182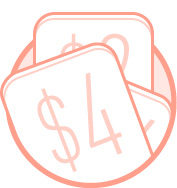 Take a look at our rates and compare them to similar venues in Birmingham. You will be pleasantly surprised at the value, features and service you find here at The Cedars Phoenician Club
Cedars Phoenician Club of Birmingham is a wonderful place if you're thinking about having any kind of function. Rooms are big with plenty of space and parking is good. I would recommend this venue to anyone.
Sherita Brown
We had our wedding reception here in 2000! This place is the bomb! One of Birmingham's best kept secrets!
Allison Anderson
I used the Cedars Phoenician Club for my wedding reception and it was the best experience! I love the friendliness of the staff and the idea of allowing their guest to transform the club to fit their needs. I always recommend Cedars Phoenician Club for special events.
La Toya Thomas Cooper
It's a great venue. Good seating nice size dance floor.
Rafael Braithworth
Don't Miss Out. Reserve Your Date Today!